You may follow the steps below to transfer Google Photos to ASUS WebStorage.
Click [Deselect all] in the upper right corner of the page.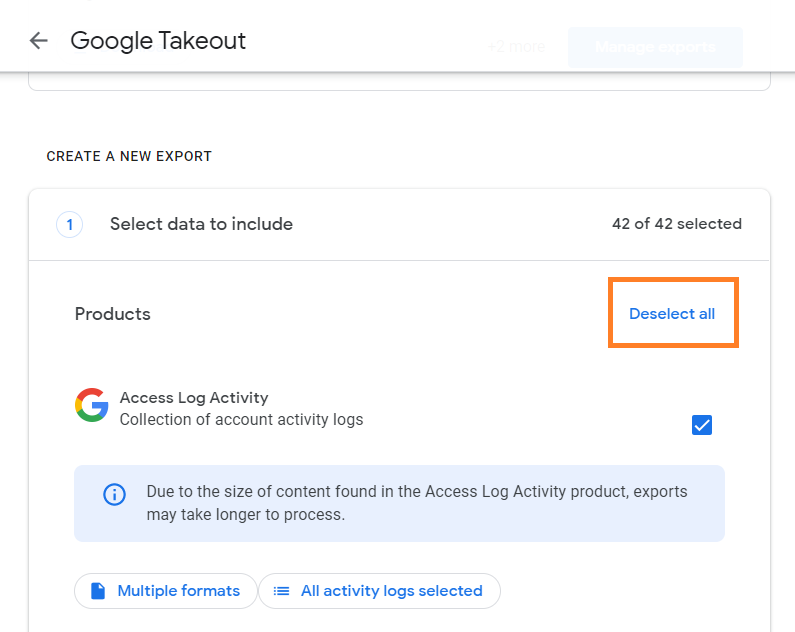 3. Tick only [Google Photos].

4. Click [Next step] in the lower right corner of the page.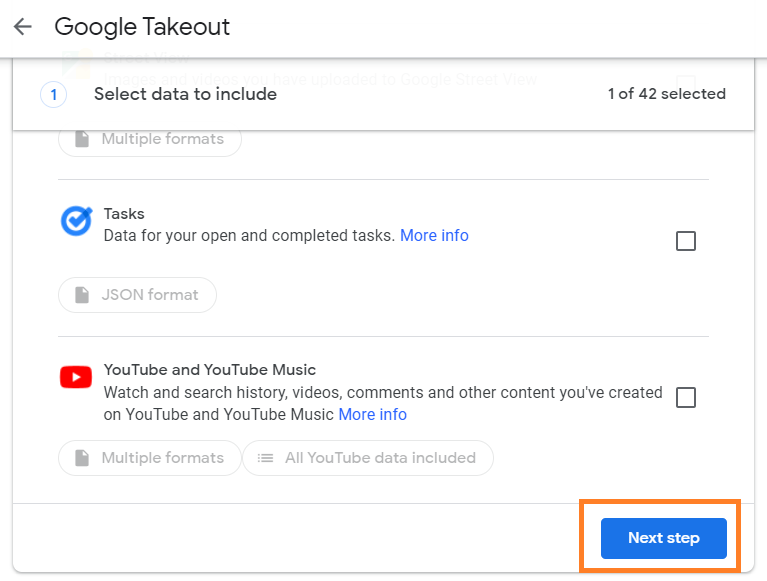 5. Choose file type, frequency & destination (you can keep the default settings), then click [Create export].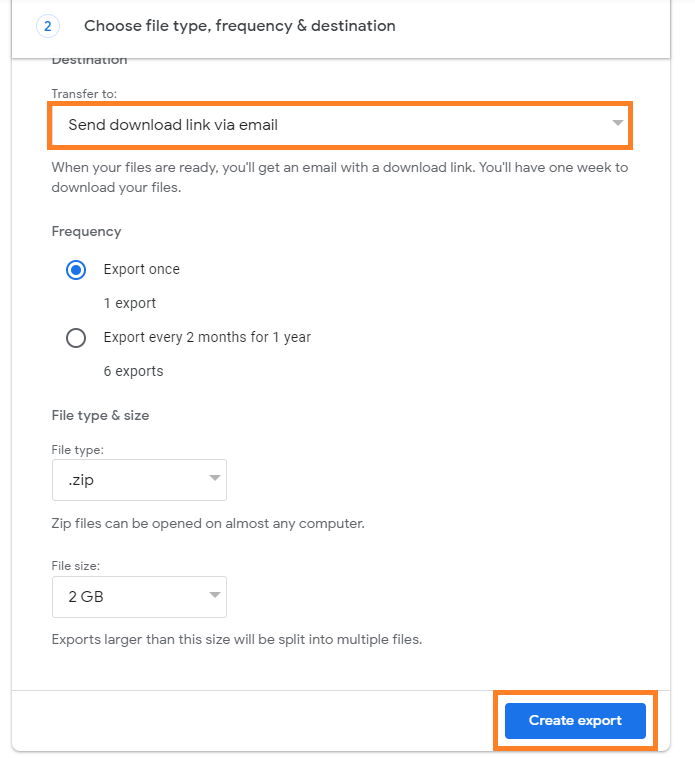 6. After the export is complete, you will receive an email notification.
7. Click [download your files].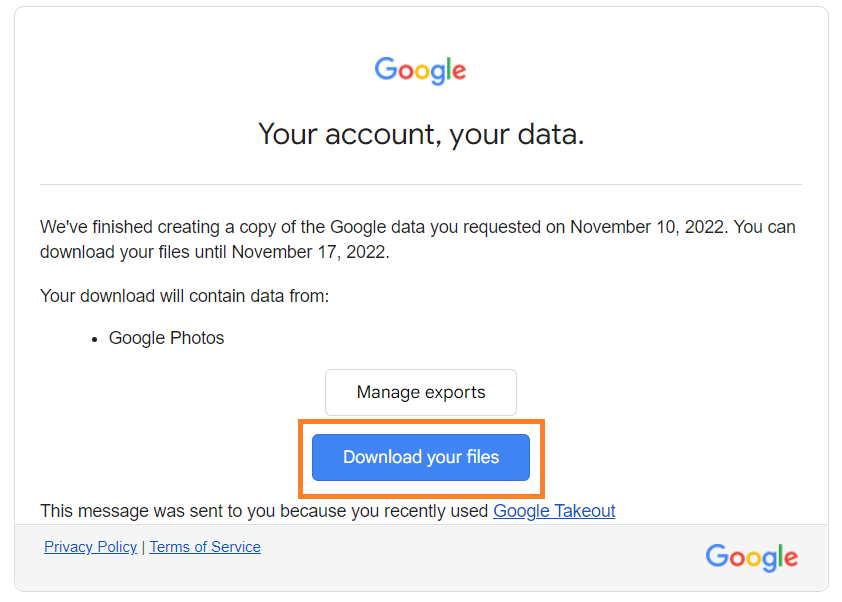 8. After unzipping the downloaded file, you can start uploading photos to ASUS WebStorage.