With Sync APP, you can keep your files in sync between the cloud and your computer, and you can get to your files anytime and anywhere.
Download and install Sync APP on your computer
Operating system requirements: macOS 10.13 or higher
Select the [Download] tab at the top of the page.

Find Sync APP and select [MAC] in the drop-down list.

Click [Download].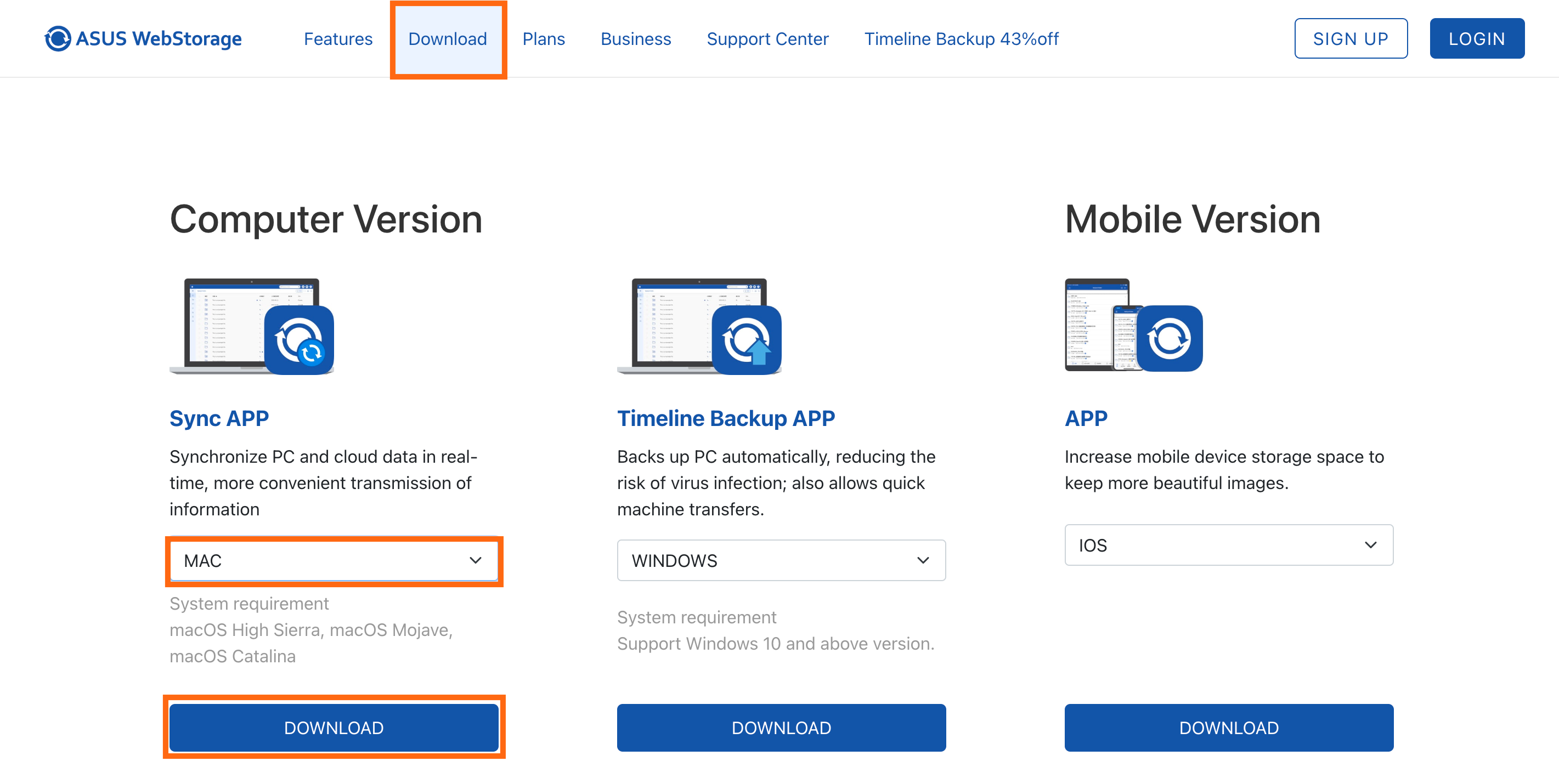 5. After downloading the program, open Finder > [Downloads] and double-click the WebStorageSyncAgent.zip file to unzip it.

6. After decompressing the file, right-click the ASUSWebStorage.pkg file and click [Open].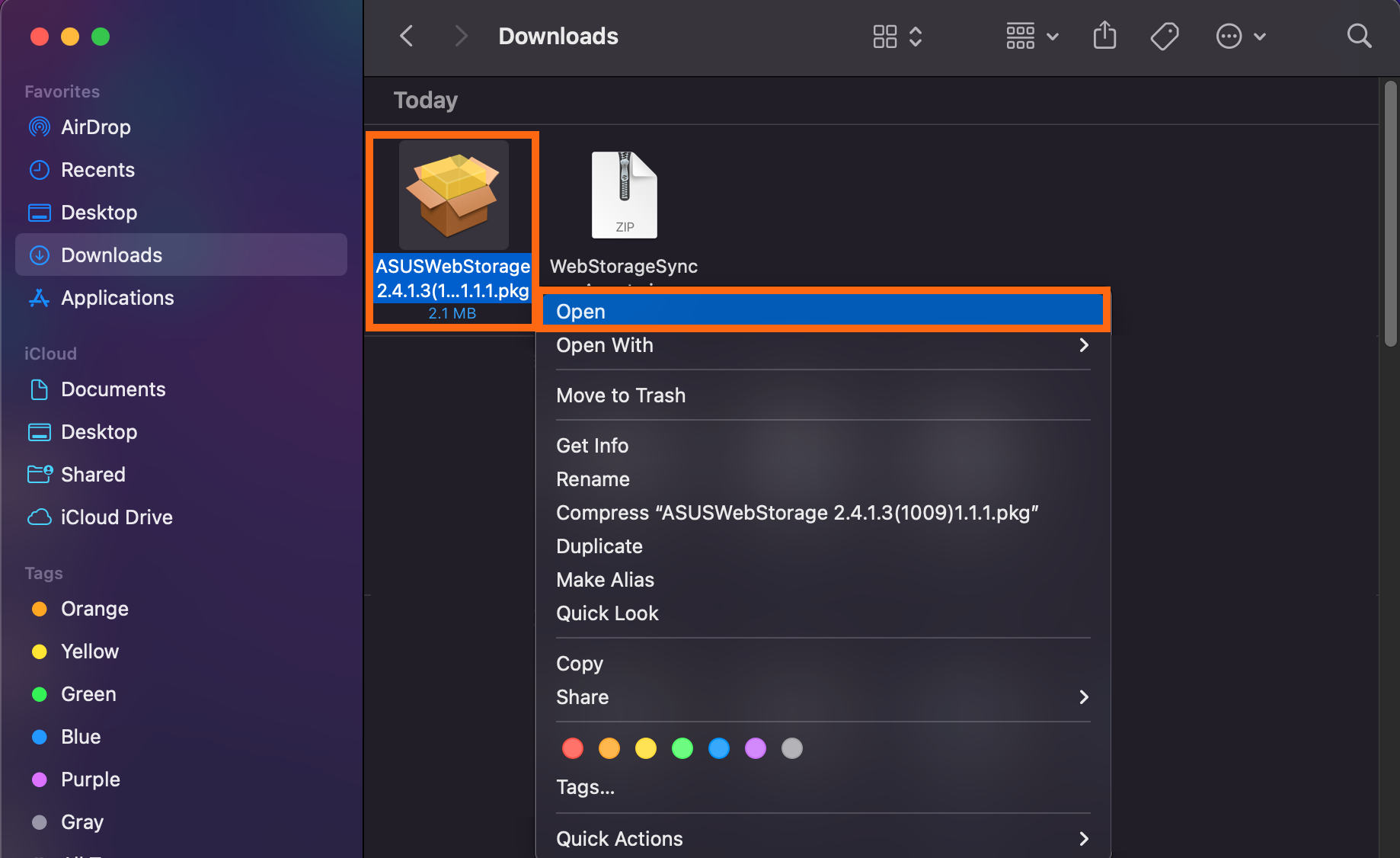 7. If the message "macOS cannot verify the developer of ASUSWebStorage. Are you sure you want to open it? " appears, click [Open].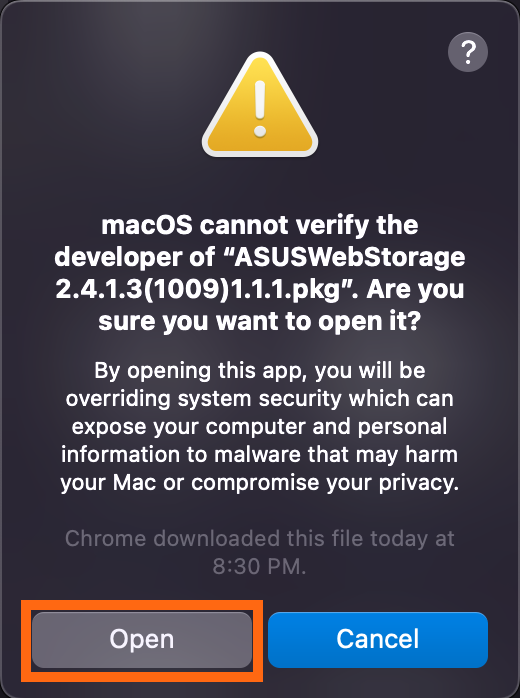 8. Click [Continue].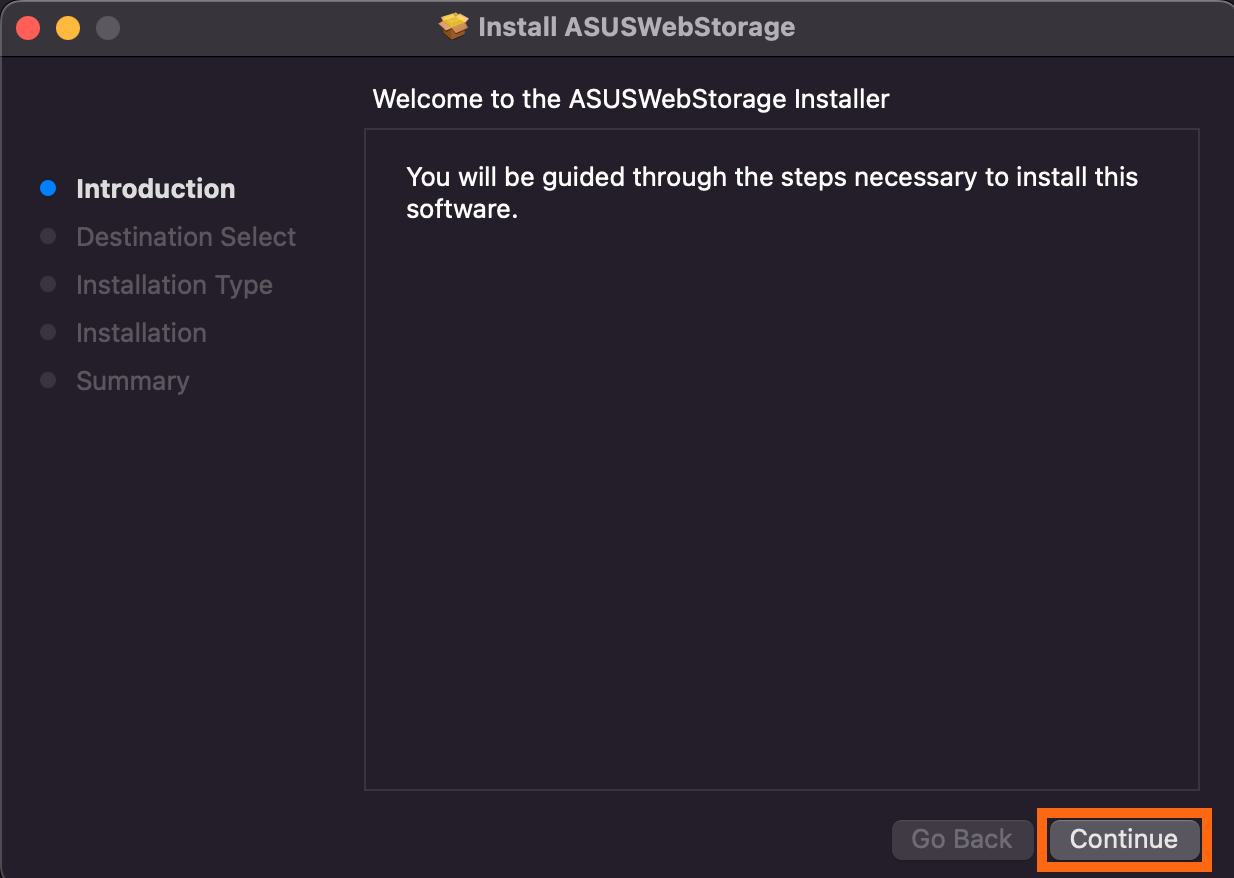 9. Click [Install].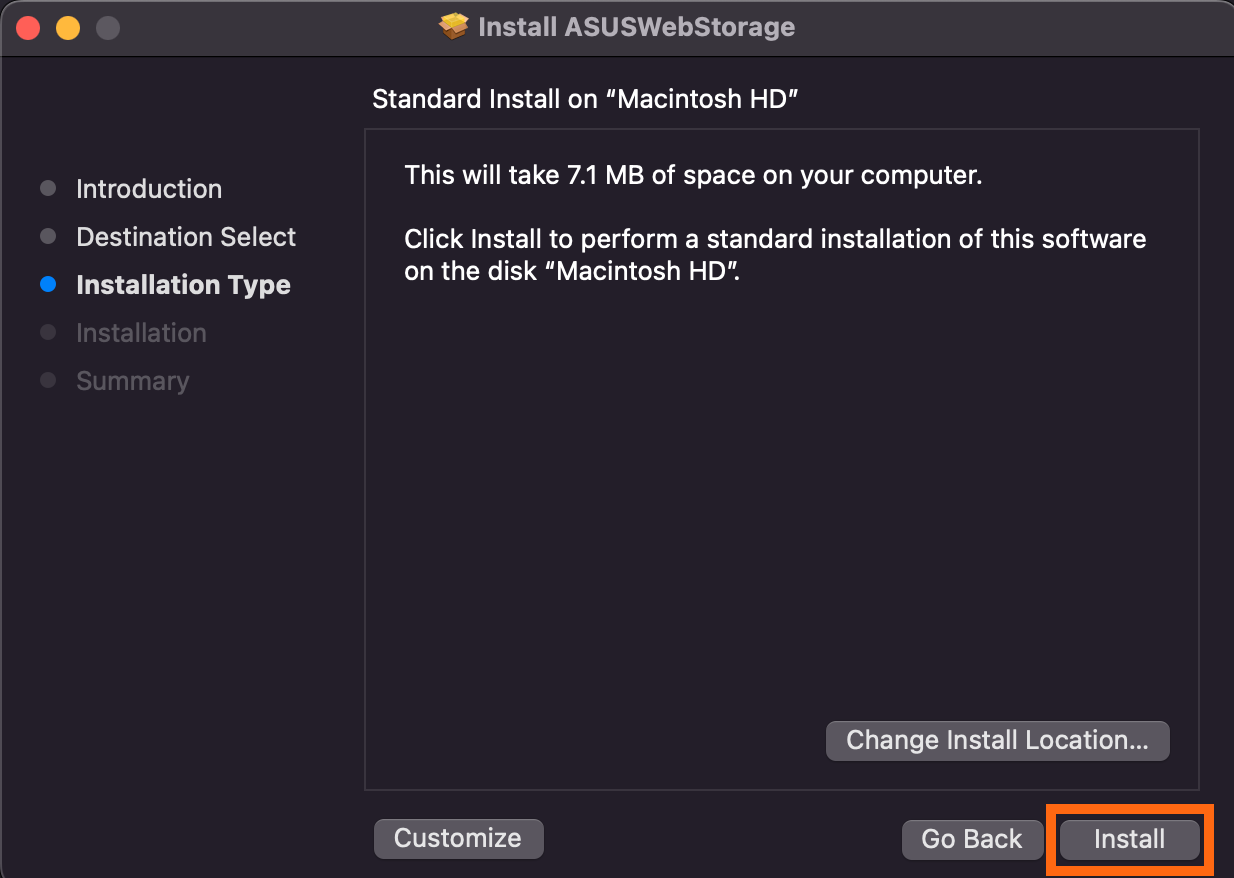 10. If you see the message "The installation was successful," it means Sync APP has been successfully installed, and you can start syncing files.